Sword & Shield: May Recap
Hello Pokemonsters! 
It's been a long three months since the first Sword & Shield trailer dropped. Since then, we've had very little information and are finally entering info season where reveals will be a lot more common. The first of these reveals will happen TONIGHT - at the Pokemon 2019 Press Conference; which will cover a range of topics of interest to Pokemon fans. This conference will take place at 9pm EDT tonight but is not expected to reveal major details on Sword & Shield. However, a Pokemon direct focusing on these games has also been announced for June 5th at 9am EDT. There's a range of possibilities about what might get revealed there, but first, let's recap the information we have so far. If you haven't seen the Sword & Shield trailer, you can view it below:
So where do we begin? Well, with all games, the main focus has to be on the Pokemon themselves; so here we have Grookey - the grass monkey, Scorbunny - the scorching fire bunny, and Sobble - the water-type sobbing bubble of sadness. Not much else is known about the starter Pokemon other than their designs and current typings thus far. While its currently impossible to say for sure, the suggestions for final-evolution typings include either Grass/Rock or Grass/Psychic for Grookey, Fire/Electric or Fire/Steel for Scorbunny and Water/Ghost for Sobble. 
Next we'll look at the region itself. Behold the Galar region. Evidently based on the United Kingdom, there are different theories on whether the region is indeed flipped upside down or just jumbled about. However, the map shows that there's a hefty bit of countryside at the bottom of the map, and a very lake-district / Loch Ness feel above that. Followed by massively big cities in the upper half of the map as well as references to Stonehenge and other UK historical details. Finally, it should be mentioned that the region has been designed to follow the shape of a sword, but any reference to the Shield title is non-existent. 
Some other important information from the first trailer includes; the return of old Pokemon in the new region (such as Pikachu, Hoothoot and Minccino) and the return to previous traditional game methods of random encounters, the potential heavy focus on train services - which may indicate a portion of the game or a fast-travel feature replacing Fly, character customisation which was later confirmed by newer screenshots, and... the grand return of Pokemon gyms. While no real information has come out about these gyms, we also see the player wearing a UK football-like uniform when entering a stadium (which possibly could be one of the gyms). These gyms will most likely play a bigger story focus than ever before.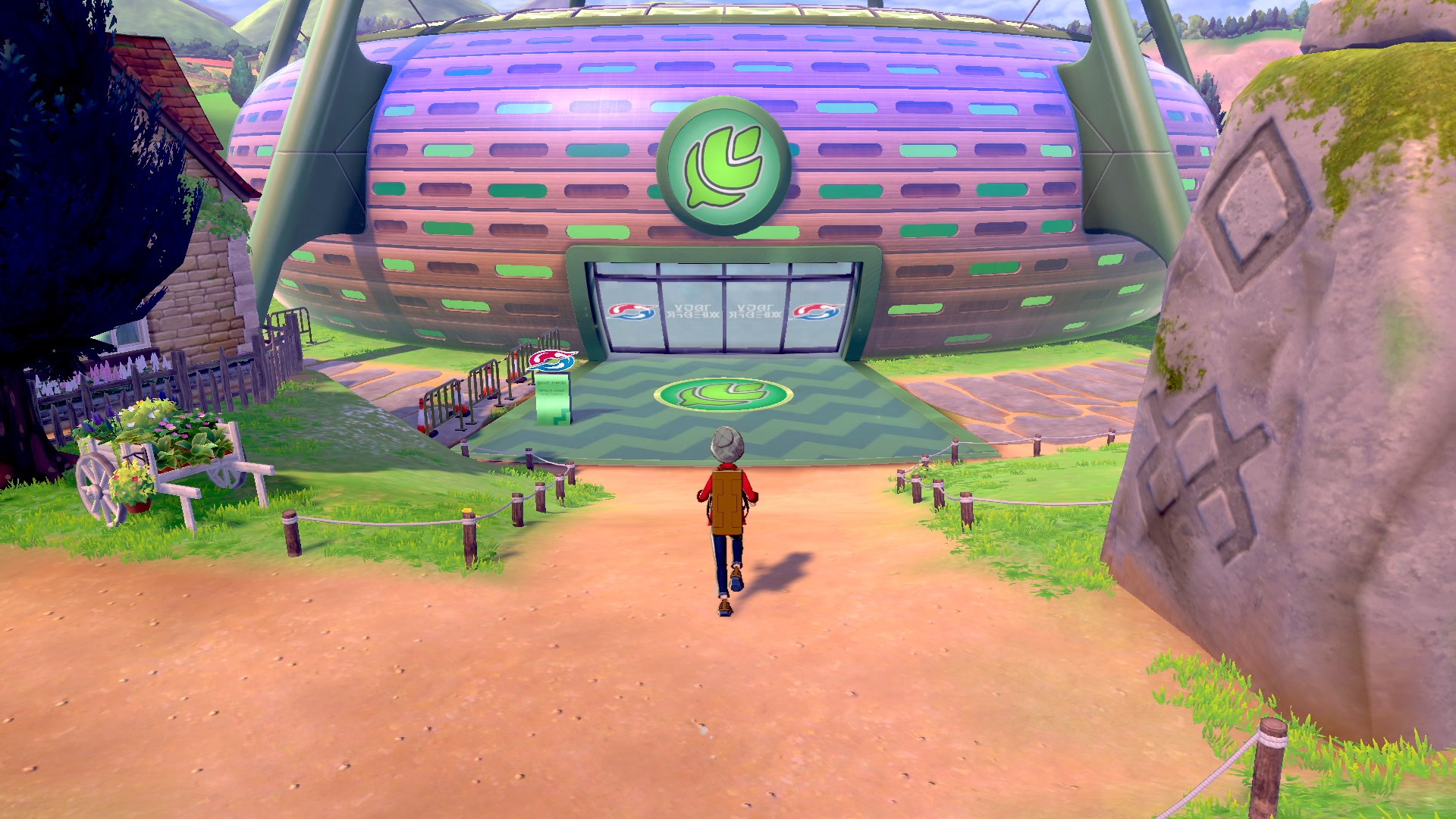 That's all for the information from the first trailer. Whilst there wasn't that much concrete information displayed, there has been a lot of speculation after many potential hints being found within the trailer and the region map. However, I've decided just to leave this post as the facts for the current time being. With a 15 minute Pokemon Direct on the horizon for next week, there's bound to be many, many more facts in future. In the meantime, don't forget about tonight's press conference! That's all folks!