Last year I had created a thread meant to rank Katy's discography prior to Smile's arrival. However, I've found myself not agreeing with my own opinion back then. Particularly about one thing. One album. So, basically, this is a revamped ranking PLUS reviews of all of her studio albums. I'm also adding her Katy Hudson album here simply for a lil kii. Enjoy!
1.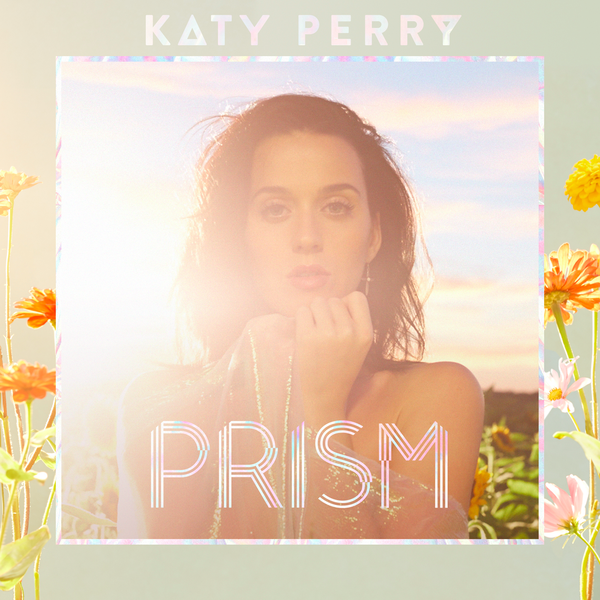 PRISM a.k.a. Teenage who? Dreamed of what? Let me quote some lyrics, alright? Here's the opening line of Roar, ANOTHER ONE! for her:
Quote

I used to bite my tongue and hold my breath
Um, alright. That must've hurt. Another one, please?
Quote

Scared to rock the boat and make a mess
So I sat quietly, agreed politely
...so Peacock wasn't your choice then? Oh, what a relief! I am so gl-
Quote

I guess that I forgot I had a choice
Alright, shut up already. You pushed Capitol Records to include fucking Peacock to your biggest album ever, you witch!
Quote

I let you push me past the breaking point
I stood for nothing, so I fell for everything...
I just don't believe you. You. Wrote. Peacock.
Anyway, welcome to her real best album y'all! The tunes are terrific except for Roar's lazy-ass remake of Sara Bareilles's Brave. She made some efforts to be poetic (Legendary Lovers, Birthday's "big, big, big, big, big, big balloons," Walking on Air, Double Rainbow), inspirational (Roar...ugh, somebody will love you Unconditionally one day, Dark Horse, Love Me), quotable for Instagram woo yass! (This Is How We Do, International Smile, Ghost's I see thru u now uwu *crying emoji*, This Moment), and there's shockingly layers of depth in a lot of these songs (Ghost, By the Grace of God, It Takes Two, Choose Your Battles). Constructed when she was phresh out the runway of divorce, it was initially reported to have been conceived as a #dark album for Katy. Ha, you thought! John Mayer was probably the sole inspiration for this iteration of the album (Double Rainbow, Spiritual). Anyway... the ballads are affective and not boring, you cigs!
2.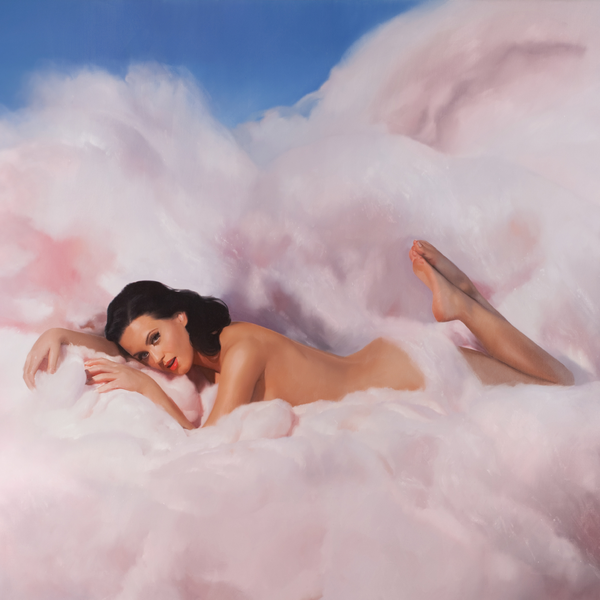 Teenage Dream a.k.a. Thee Album of La Perry. This album had produced her biggest and arguably most memorable hits to date (California Gurls featuring Snoop Dogg, Teenage Dream, Firework, E.T. remix with Kanye West, Last Friday Night (T.G.I.F.), The (Number) One (Hit) That Got Away, plus the Complete Confection reissue produced another number one hit for her, titled Part of Me, and a number two hit called Wide Awake). The concept is vain; a teenage fantasy of an already adult woman. If only that woman had fantasized all of these dreams because her teenage years were so repressed an- wait, isn't that the point? It wouldn't be that long for the Californian gurl to achieve enormous success with all the hits, only for her to be dismissed by professional music critics as a disposable pop-tart with a garbage album (Peacock, I blame you for that). Maybe they missed the point (Who Am I Living For?, Pearl), maybe they didn't get her humor (Circle the Drain, Hummingbird Heartbeat, Not Like the Movies), maybe she deserved another lashings (fucking Peacock, I swear), etc. Sickly sweet as it is, the hooks are omnipresent. The lyrics are, well, better I guess. The singing is breathy and cool for the most part, and the featured artists compliment all the hits. Not bad for a girl with some talent!
3.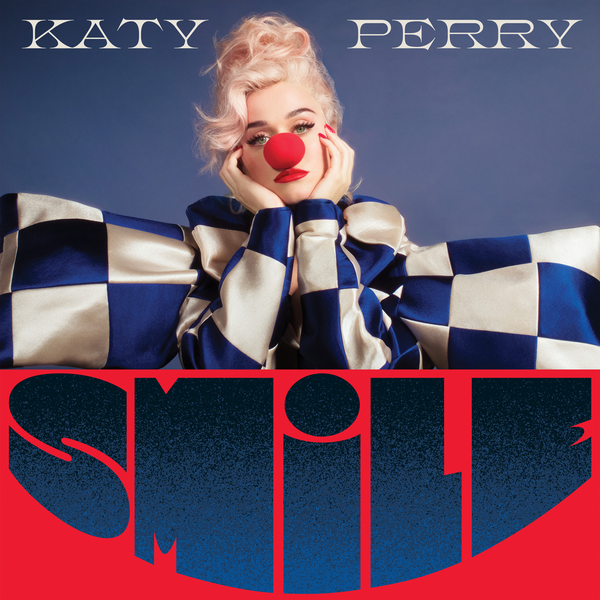 Smile. Clownery. Decent album, though. It's best to describe this album as appropriate. Especially for Katy herself. The tunes are uninspiring partly because of how much of its sound have been made before and how there are much better songs in her discography already. The album is underwhelming, but honestly what do we want more? Katy has always been this way. Safe (Cry About It Later), clichéd (Teary Eyes, Resilient), occasionally excellent for a song or two (Never Really Over, Small Talk Tucked), then back to safe (Daisies, Not the End of the World, Only Love) with even more clichés (Champagne Problems, What Makes a Woman). This is fairly tolerable considering just how committed she is to her crafts. I mean, before Dua Lipa became everybody's favorite, Katy already did what a megastar should do multiplied by 10. It's worth to mention that she is the only artist that rivals Michael Jackson for that one achievement that the KatyCats love to reminisce on and on again like it's still 2012. Anyway. The songwriting could've been better, that's gonna be my conclusion for this one. Kudos to her singing improvement by the way!
4.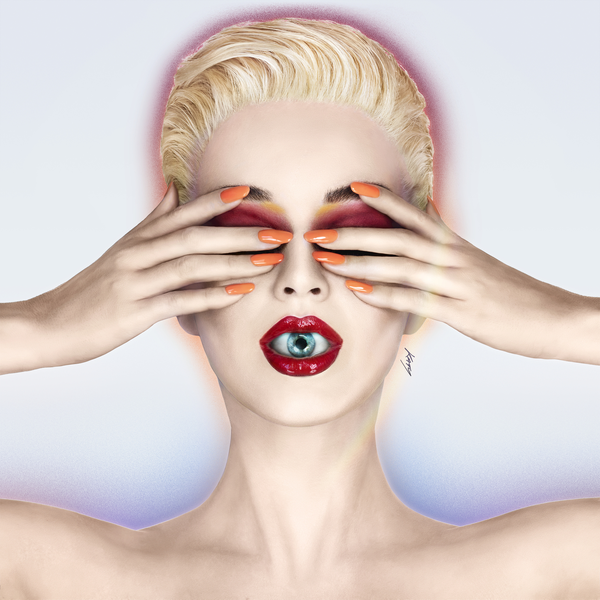 Quote

I don't care what anybody says, this remains her best album to date!
                - Bionic-AHHH!, or maybe it was Tama, either way...what a fool, April 28, 2020.
It's Witness-ing time! YEAY! I can't believe I had deluded myself into thinking that this was a great album, let alone her best album to date?! The hell was wrong with moi?!?!! I guess back then I falsely considered it as her best album because it's slightly more adventurous than any Katy Perry albums from before (Witness, Power, Mind Maze, Tsunami). I genuinely believe that the titular track is one of the best songs that she has ever made. I also like Swish Swish with the did I fucking LIEEEEEEEEEEEEEE????!!!?! chanteuse, Nicki Meanage. However, the majority of this album sucked ass. Badly. The lyrics are as inspirational (the run from Déjà Vu up to Bigger Than Me) and girlbossy (Hey Hey fuckin' Hey, Power, Act My Age...that one is just pure immature fun yeah) as a series of La Perry's inspirational lyric sheets would usually be, but I swear some of the lines here were written while she was still high off that ridiculous rollercoaster, hanging upside down as her fabulous blonde Chained to the Rhythm wig finally gone with the wind (Roulette, Déjà Vu, Mind Maze, Bon Appétit bay-bæh, Pendulum, Into Her You Will See Hell). There's plenty of tunes but none of them are consistently remarkable. The lyrics, once again, inspirational but also incredibly unbelievable because she has been in total control ever since the beginning of her career AT LEAST for the sequencing of each tracklists of each albums of hers. Privately, maybe she wasn't as powerful as we thought she was, therefore validating the more personal songs here (the song about sitting at the dinner table, Miss You More, Save as Draft, Dance with the Devil). But let's be real, she did look better with the darker hair no matter how long or short it was, no matter how #fakeperry #disrealkaty #perryblondepixie it was to her. Only placed higher than OOTB because there's no homophobia found... except for Migos. #whygod
5.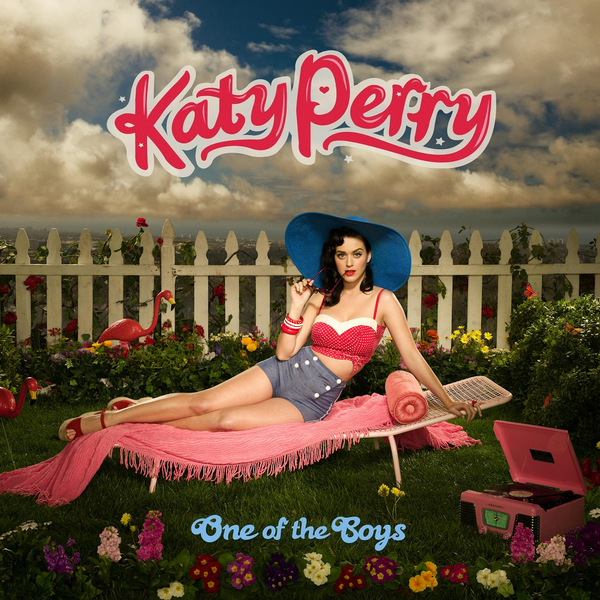 One of the Boys a.k.a. her debut album as Katy Perry. A lot of these songs are questionable even back then and there's a reason why she received a backlash (I Kissed a Girl, Ur So Gay). I believe that many KatyCats consider it as Katy's best album simply because it houses some of her catchiest melodies with perfectly polished productions (One of the Boys, Waking Up in Vegas, Hot n Cold). However, when you read the lyrics without all of those elements, it's just tragic (Ur So Gay, If You Can Afford Me, Lost, Fingerprints). Surprisingly, there's plenty of creative songwriting here; some hearty lines and witty metaphors admittedly more varied than her later materials (Thinking of You, Mannequin, Self Inflicted, I'm Still Breathing). Overall, though, it was truly a product of such a bygone era.
6. Her actual debut album. It's self-titled, Katy Hudson. It's... I don't know her. I actually have never listened to this one aside from one song that I don't even remember. I'm not even sure why I include it here. All I know is that it's Christian contemporary music. Maybe I should listen to it, yeah? Hmmm... I don't know about that. I also don't know if I should include the album cover since she's serving elite illuminati on it. How very conservative of her!
So, that is all y'all! This is my definitive ranking of La Perry's alberms. I definitely want to see a change in sound and imagery. It's getting tired sis, you've become the trope yourself! Her lyrical works also need to improve because whew she's so quirky yes. No, ma'am. Let's have a talk, let's change for the better. Witness was a step toward a good direction, I can maintain that opinion, but it's still so formulaic despite of its "new" electronica production. At least the Ur Gay Yes album had variety in its metaphors, perspectives, similes, etc. Finally, centipedes do NOT slither!!!