The Wendy Emote Museum UPDATE #2! - 19th June 2016 + IMPORTANT Announcement!
---
Ladies and Gentlemen
Welcome to The Wendy Emote Museum!
We know this update has been long overdue! The scientists at the Sylkmonster Research and Development Labs have been working tirelessly on creating new Wendy emotes for you, and the process that comes after the creation of these emotes are long and unending, but we are glad to say, that the day has finally arrived! 
And now giving our commencement speech with an IMPORTANT ANNOUNCEMENT , please welcome the President and CEO of the Wendy Emote Museum, SYLK!!!
"Hello everyone, I know you all have been asking me when the new update will come, well you don't have to ask me anymore. Its here! Before I talk about the new emotes and unveil our dedicatees, let me tell you a little story. From the very start I have said that having an entire Wendy emote collection on this website has been a dream of mine. I remember when I first submitted wendy-1, and this might come as a surprise to all of you, but it got rejected! I was brokenhearted. But there is a side of me, that is a master at covering up such emotions, and I did exactly that. I started joking around with Onika, begging her to bring justice for wendy-1, and then one day.. I don't know if he was fed up of my constant nagging, but he put it in. Wendy-1 was in the system. It was without a doubt the happiest day of my FOTP-life. Then the wendy-2 happen. I was over the moon. With the growing number of Wendy emotes, either selected or rejected, I thought it would be a great idea to launch a Wendy Emote Museum where I can post all the emotes that I made and dedicate them to my fellow fotpers. Create something that would remain forever. All the six new wendy emotes made for that April launch of the museum were rejected. But it was alright, I wasn't too upset about that. I was just really happy that I had made this new museum and It was all too exciting. Over the past 2 months, I researched, edited gifs frame by frame and came up with over 20 new Wendy emotes, but then I was tasked with reducing this huge number to an appropriate one, so I did. The emotes you see below, they are a piece of my heart. Instead of submitting all of them, I chose the best ones and sent them in. I haven't heard back from the FOTP staff till now so I assume they all might've been rejected. I know it's silly to have this weird fetish-esque connection to emotes that I seem to have, but when you really put in the hard work into creating these HQ, static-free emotes, they become a part of you. So, It's with a heavy heart that I announce that these will be the LAST batch of Wendy emotes from me. It was a personal decision to stop the production of new emotes. This is the last and final update for the Wendy Emote Museum .The Wendy emotes and all its dedicatees will always remain a part of me, no matter what. 
And now without further adieu, I present to you all: The Wendy Emotes"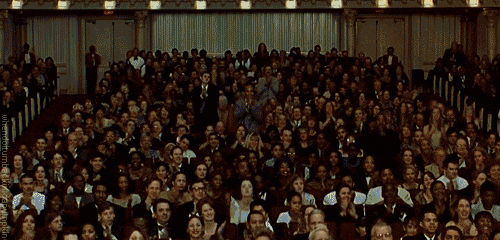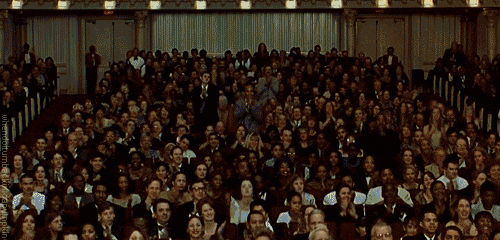 - Dedicated to @ChooseyLover<3
- Dedicated to @Saiga <3
- Dedicated to @Skyline <3
- Dedicated to @WinnieThePooh <3
- Dedicated to @Hylia <3
- Dedicated to @Alejandreaux <3
- Dedicated to @Mystical Monkey <3
- Dedicated to @Dr. Slay<3
- Dedicated to @TaylorNation™ <3
JUNE UPDATE!
- Dedicated to @Kali <3
You have been so incredibly nice to me on here, and you have indirectly and directly taught me alot of things about myself and for that I will forever be grateful  <3 
- Dedicated to @Honey <3
I am so grateful to have a friend like you on here. You are so generous and amazing, I love you <3
- Dedicated to @LG5 Pls Dont Flop <3
When you first joined, I was convinced that your perm ban would follow a week or two later, but you have proved me and everyone else wrong <3
- Dedicated to @Justice <3 
When I look at you, you remind me of a younger, more prettier version of myself. Thanks for joining FOTP and being my friend <3
- Dedicated to @#MusicNotTheBling <3 
You have recently become a hunty of mine and have slowly been climbing the list <3
- Dedicated to @LadyGootgoot <3
You are so amazing and nice to me! Thank you for not betraying my trust and exposing me! Love you so much xo
- Dedicated to @Mystique <3
Thanks for collaborating with me on this emote. Although we've had some bumps here and there, you're on my hunty list regardless <3 
- Dedicated to @Liam <3
No one spills tea like you do Great-grandpa <3 
- Dedicated to @Nicole Richie <3
Thanks for always being honest to me Eddie. You're one of my favorite people on here xo <3 
- Dedicated to @Impossible Princess <3
How did I forget about you aka my vag-sis xo
- Dedicated to ALL <3
Thank you for supporting  my stupid obsession with Wendy emotes <3 
Thank you for coming everyone!
Good night!
NOTE: The wendy emotes are PRIVATE property, so if you use it outside of FOTP aka our partner, you will be held liable. And if we see our emotes on other forums, we will not hesitate to launch a lawsuit. Xoxo