Im gonna do a list on the most dark/controversial/fucked up/crazy/fascinating bizarre movies ive ever seen!
I advise you to watch these at your own risk
4. The Human Centipede
Im gonna start this list off with the most tame (yes this is the most tame considering asses are stitched to mouths) and popular film in this thread.
This movie does not show much as it implies, but it is still a very gross yet fascinating film. You may see it as another dumb B movie horror flick, but what caused its controversy was that the experiment was proven 100% accurate. The procedure had to do with stitching one man's mouth to another man's anus, creating a centipede like creature. The doctor that did all of this also cut off their knee caps i believe but i won't get into that.
The sequel is DEFINITELY not for the faint of heart, but that belongs on a whole OTHER list.
3. Compliance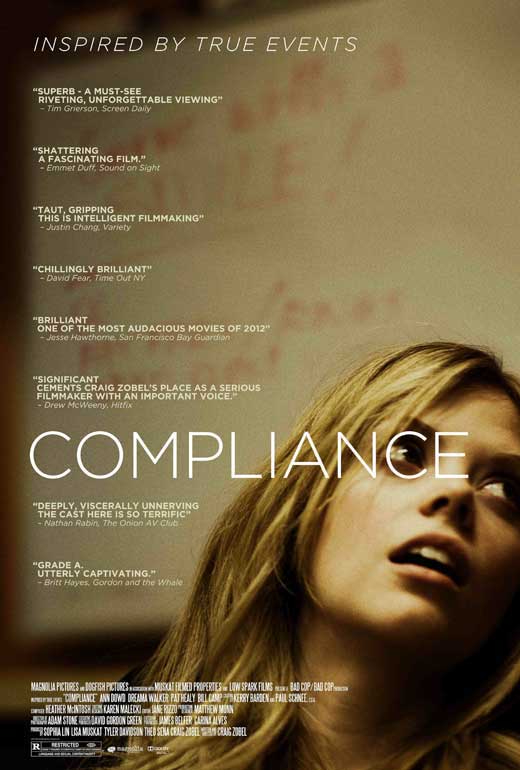 Have you ever witnessed a case of a cop abusing his power? Well this is basically that, except this wasn't even a real cop. An employee working at a fast food joint gets a call from a man claiming to be a police officer and accusing her of stealing money from a customers purse. The manager holds her in the staff room for interrogation. Whatever the man asks the manager to do, she did it. The poor girl gets strip searched, then her clothes taken away.
Trigger warning:
She then is later sexually assaulted by being told to do numerous sexual things to the managers husband over the phone 
, too afraid to say no to the cops orders in fear of being arrested. It turns out the cop was just a regular guy, pranking a fast food joint, but ended up scarring this poor girl for life. And the worst part? IT ACTUALLY HAPPENED IN REAL LIFE. There was a manager out there that ACTUALLY believed this man was a cop and had them do all these crazy things just because he had authority. More on it here
2. Antichrist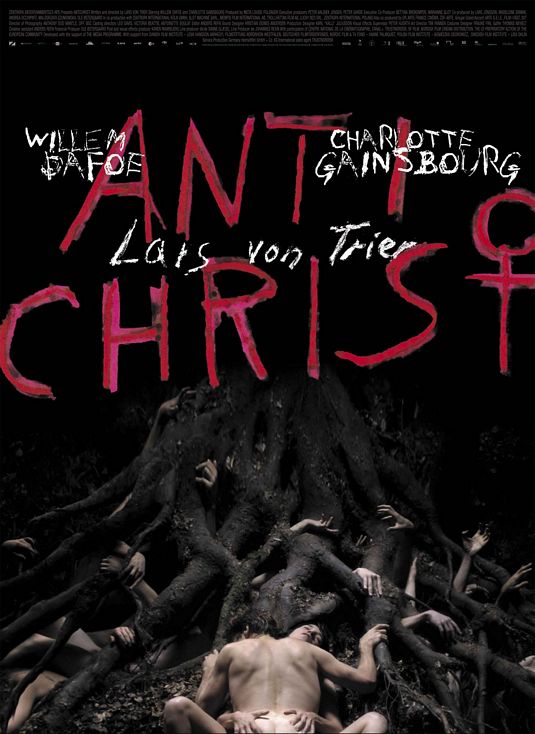 Do you wanna see a woman crush her husbands testicles and make him ejaculate blood? Then this movie is for you
It is believed at the films premiere, 4 people fainted. Viewing this at my own home, i would have been one of them. The film focuses on a grieving couple who lost their son in an accident. The wife spirals out of control so the husband decides to take her to the woods for some sort of closure. What happens next is a heap of violence, disturbing sex, and some bizarre images. 
1. A Serbian Film
This is the one film in this list that i will NEVER watch again. I know i made antichrist seem like a big deal but this movie is just all around depressing and hard to get through.
Basically this pornstar agrees to be in a snuff film (where people actually get killed on camera)
There are NUMEROUS killings in this movie that made my stomach churn, and im not usually that easy to gross out. 
Trigger warning
A newborn baby is actually raped off screen, but it didnt matter because i was still in shock for the rest of the day. It depends which version you see this film because it was cut out in one of the releases
So is this a good movie? Hell no. Its nothing more than torture porn. At least the movies above had a point, this film is just so gross i can't even continue on about it