~ Dairy of an Otaku ~
#1
Hi, guys! I'm back with a brand new entry after a bit over a week! There's plenty more for me to watch, so I'm just gonna go through this swiftly.

FINISHED PAST WEEK.


Noragami
Okay, so past week I got to finish the two seasons of Noragami. It was amazing! I can recommend this Anime if you're into:
Supernatural
Spiritual
Heartfelt
A bit horror/creepy 
I'm giving this show a 8.5/10 stars! The first season was a bit hard to get into some times, but the second season, surpassed the first in SO many ways! Results; instant new crushes and sobbing at the end was inevitable.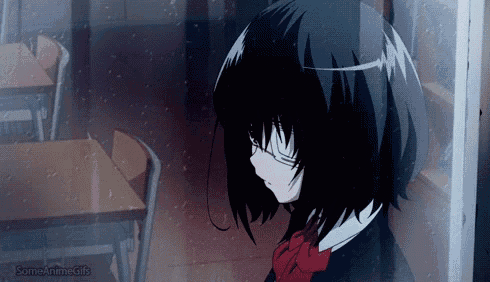 Another

I also watched the one and only season of Another and the OVA; the Other. This show was amazing! It had 12 episodes (+ the bonus OVA) and I finished it in two days. I was HOOKED! The art was beautiful and it gives you this constant eerie feeling. I would definitely re-watch this and I recommend to all who love:
Suspense
Mystery
Gore
Thriller/Horror
I'm giving this show a 10/10 stars! It's definitely one of my new favorites, even after finishing it about 4 days ago, it still crosses my mind. 
ON BOARD TO WATCH:
Grimoire of Zero
I tried out the first episode of this Anime, and it was kinda too slow paced for me. There was a lot of talking, which I understand is of course a big part of the world building, but I felt like half of the episode had just one same scene. But the ending however had me intrigued enough to give it a full try another time. 
The full first season will be completed on June 26th, so I'll be giving it a try during the end of this month, or begin July. 
Hinako Note
Okay, I tried out the first episode from this one and was instantly in LOVE! These kind of slice-of-life Anime shows are so adorable and relatable! The scenery is amazing and you get this 'home' vibe from which I personally really love. As you can see in the gif, there's Chibi in this as well, KAWAII <3
The full first season will be here on June 24th, so I'm definitely gonna binge-watch it then to leave a full review.
Side-Note:
I also listed Natsume's Book of Friends, but I discovered it wasn't the first season premiering at all, it's season SIX! So for that one I will have a lot of catching up to do, so for now, it's on a slow burner. 
TRY-OUTS FOR UPCOMING WEEK:
She and her Cat: Everything Flows
Okay, so I love cats, I love Anime, this has to be amazing! It's only 4 episodes long, so this one will be easily finished. 
Summary:
For the longest time, it's just been the two of them. "Kanojo" and her cat Daru are inseparable, having grown up together. Now a junior in college, Tomoka—her roommate of a year and a half—moves out of their shared apartment, and in order to keep her living space, Kanojo must find a job. Day by day, Daru watches her continued efforts from a cat's-eye view, eagerly awaiting his owner's return. When she gets back, once again, it's just she and her cat. Kanojo to Kanojo no Neko: Everything Flows is a charming short series about the bond between a pet and his owner. 
Sakurada Reset
This one just looks cute and sounds very interesting, so I'm gonna give this one a try as well.
Summary:
Almost half the population of the town of Sakurada possess special abilities. Misora Haruki has the power to reset time for a maximum of three days into the past; Kei Asai has a photographic memory that allows him to remember everything he sees and hears, even after Misora resets time. Together, they use their powers to help others…
It is set for 24 episodes which will finish in September this year. (according to Trakt.tv)
Alice & Zouroku
The summary really reeled me in for this one. 
It is set to have 12 episodes and the final one will be on June 25th, so if the first episode is interesting enough, I know what I'll be watching end of this month.
Summary:
A group of young girls possesses a mysterious power which gives them the ability to materialize their thoughts. Detained and experimented upon, these youths are locked away in secret until one of them manages to escape. Her name is Sana—a girl with the power to ignore the very laws of physics. When this wilful powerhouse crosses paths with a stubborn old man named Zouroku, his carefully-ordered life will never be the same again!
UPCOMING: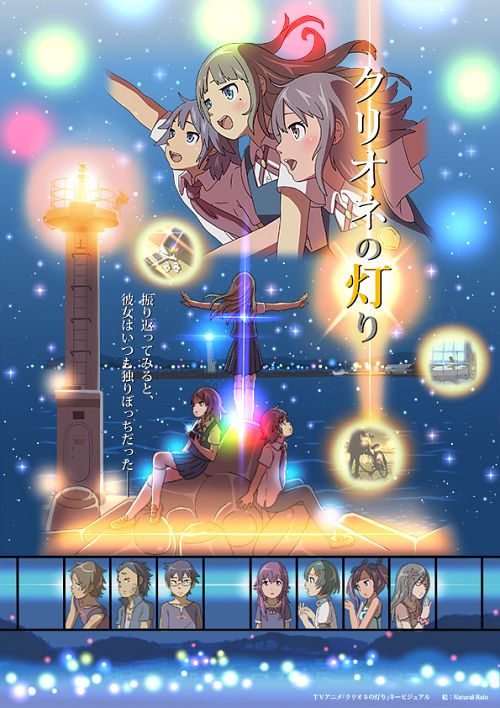 Clione no Akari
This will be dropped somewhere in the Summer but it looks interesting and when I read the Summary, I got even more excited for this one!
Summary:
Minori is an illness-stricken, constantly bullied orphan. After one rainy day, she doesn't turn up at school, having been admitted into a hospital in a distant town. Two months pass, and the girl's two school friends, Takashi and Kyōko, receive a mysterious email with no sender listed. The email reveals a summer festival taking place at a nearby town.
MANGA
Sadly, I had no time more Manga last week. Thing is, I'm still waiting for two volumes to arrive. 
Either way, upcoming week I do want to get started on my Death Note omnibuses, so I hope to have a Manga review up soon!
Again; any recommendations are welcome and if you wish to no longer be tagged, let me know.