Dear well-meaning white people
---
Author's Note: I can't even believe that this needs to be said because the answer is so obvious to me, but people are still asking and seeing Lady Gaga's recent tweets regarding Charlottesville pushed me over the edge to finally post something about it.
Dear fellow well-meaning white people,
I keep seeing you ask around about how you can help people of color. Many of you have tried, but you ended up getting dragged for making it about yourself or averting responsibility for being a part of their plight by invoking hashtags such as #ThisIsNotUs (which has quickly become the #NotAllMen of white people
 ).
I have a feeling that a lot of you secretly know exactly what the answer to that question is, but you're afraid to step up to the plate so you're looking for a safe, socially acceptable alternative. I get it, because I've been there myself, but the time has come and you now have to make a choice between what is right and what is easy.
Anyway, in case you truly have no idea, let me summarize the most important thing we can do to be allies to people of color in only three simple words (spoiler alert: it's sure as hell not repaying Nazis with love and kindness):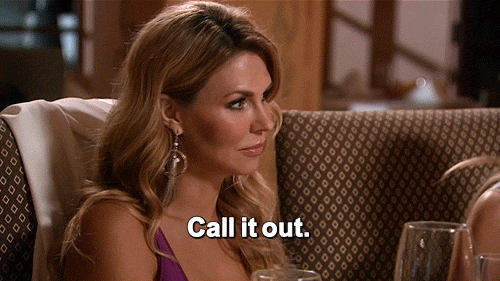 Start holding your white family and friends accountable for their bullshit. Talk to them about white supremacy, Neo-Nazis, and the alt-right. If they say or do something racist, tell them that it's unacceptable. I'm so over my fellow white liberals crying about racism, suddenly getting timid when their racist relatives or friends say something fucked up, and then only complaining about it once they're gone. I highly doubt that the majority of the safety pin brigade that formed after the election actually spoke up when they witnessed injustice, and that's a problem. Silence is complicity. Stop making excuses for it. Sure, some people are set in their ugly ways and are too far gone for your call-outs to change their minds, but the more of us there are to shut them down, the less validation their views will have. A major reason that racists are becoming so audacious lately is because they face so few consequences when they openly display that kind of behavior, so let's create some. It will be awkward at first, and you might get called a snowflake or lose popularity, but that's nothing compared to the violence black people have received for daring to stand up for themselves throughout history.
Unfortunately people of color don't have the systemic power and privilege to change the way things are going...but we do. This shit is on our shoulders. It feels awful, but the truth hurts. To quote Samantha Bee, how many times to do we expect black people to build our country for us? It's not their duty to educate you (but if they want to, listen), and asking what you can do to help on Twitter for the sake of looking like a good person is obnoxiously self-serving. "Starting a conversation" is the bare minimum and it doesn't deserve brownie points. If you seriously want to get educated about racial issues and learn how you can help, Google is free and so is your local library.
Anyway, if that was TL;DR for you, I will leave you with this: please for the love of God stop venting on social media about how it's scary to call out your racist dad. It's cowardly, and black lives are more important than white comfort. Nothing will change unless we, as white people, take the initiative and do our part. That's all.
Sincerely,
Hermione