Entry posted by Mingyu. ·
1,531 views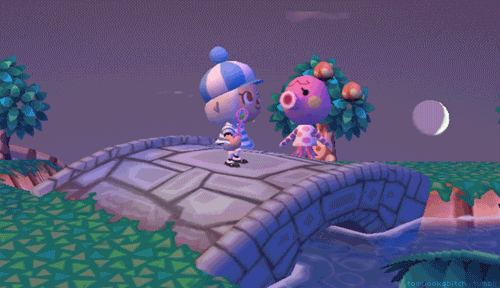 Gaming | Vol. 1
Hiya, people! It's been a while since I posted a blog, and I'm really getting back into the gaming scene,
specifically for my Nintendo 3DS, so I thought I'd jot something down for a new blog entry.
I'll post some of my all time favorite games, which ones I have and which ones I definitely want to have.
It all happened when I downloaded the free app; Animal Crossing, Pocket Camp. I got addicted to it in no time. Now I can't wait to get my hands on Animal Crossing New Leaf and I was just wondering if there are any other AC fans here? 
Anyway, feeling the joy of playing that app really rekindled my love for my DS games and dusted off my wishlist to try and prioritize which ones I want and also see what else is out there that I've been missing out on. So if you guys have any recommendations based on the games I own and that I want to own, please let me know!
GAMES I OWN
Professor Layton
My biggest love and #1 game series will always be; Professor Layton. I was a fan from the very beginning and trust me, I teared up and was insanely excited when I heard about Lady Layton. <3 
Professor Layton and the Curious Village
Professor Layton en de Doos van Pandora (Diaboligal Box)
Professor Layton en de Verloren Toekomst (Unwound Future)
Professor Layton en de Melodie van het Spook (Spectre's Flute)
Professor Layton en het Masker der Wonderen (Mask of Wonders)
Professor Layton en de Legende van de Azran (Azran's Legacy)
Professor Layton vs. Ace Attorney Phoenix Wright
(Lady) Layton's Mystery Journey, Katrielle en het miljonairscomplot

Pokémon
Diamond Version
SoulSilver
White 
Mystery Dungeon; Explorers of Sky
Pokémon Conquest
Mario
Mario Party DS
Mario Kart -doesn't work anymore-
WISHLIST:
Future Lady Layton Game. <33
Animal Crossing: New Leaf
Animal Crossing Happy Home Designer
Disney Magical Kingdom 1 / 2
Pokémon Ultra Moon
Story of Seaons: Trio of Towns
Mario Party Island Tour
Mario Party Star Rush
Paper Mario Sticker Star 
Mario Kart / 7
Any other suggestions, let me know!